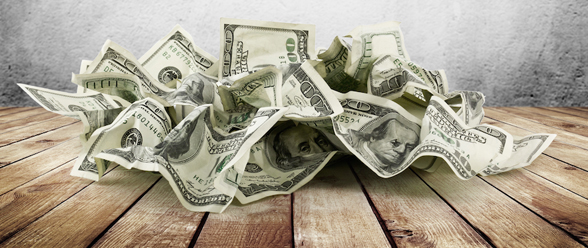 ML Herd Finds Greener Pastures in Indie


$3.1b to Sanctuary
Merrill Lynch advisors have been looking for a newly coined term; partnered independence and no one can offer it like Sanctuary. The $3b in ML AUM over the past few months speaks to their ability to provide enough freedom for advisors to run their practice, with the flexibility to truly focus on serving clients. Welcome to the next-gen of elite advisors who are entrepreneurs at the core.
8/21 Robert "Rory" O'Hara and team – $4M/$400M – Moorestown, NJ

6/21 Bradley Bruce (32yr veteran) – $3M/$1.2B – Ft. Worth, TX

4/21 Quorum Private Wealth (Kelly Milligan, William Michael Barry, Susan Mazzetti, Melissa Yue)  – $5M/1.5B  – Walnut Creek, CA



---
$3b to Dynasty
Dynasty has been the leading provider of wealth management and technology platforms for independent financial advisory firms. Creating the perfect outlet to access valuable resources and industry-leading capabilities. Advisors find Dynasty to be a great fit when they are looking for efficiency to scale their operations and grow their practice. 
9/21 Scott and Brett Bills, Teresa Friess, Aaron Seeman, Joshua DeLoach  – $8.8M/$1.875B  – Greenwood Village, CO

3/2/21  Samuel Liebman, Matthew Liebman, Aaron Marks, Patrick Swift (Amplius Wealth Partners)  – $6M/$1.2B  – Blue Bell, PA



---
$3.4b to Rockefeller
Rockefeller continues to grow their network as it establishes new private wealth offices all across the Midwest. They have been dominating the UHNW space and feeding heavily from ML teams looking for a better name.
Chris Jacobs, Margot Dwyer, Stephen Randolph, Joshua Goldberg   3M/520M   Carmel, IN

Michael Tramontano, his son Quinton Tramontano, Robert Echavarria  (Tramontano group) 4.3M/500M  San Antonio TX

Mark Halcomb, Michael Frey    5M/600M   Cincinnati, OH

Shirley Quackenbush   2.7M/700M   Los Angeles, CA

John Lahoud  5.4M/500M  New  York NY

Dennis Bloom, Lance Williams  3.8M/600M  Olympia, WA
Review Rockefeller's current deal
---

$24b to LPL Financial
LPL has been leading the Herd in the independent space for years now. Their unified vision for a single platform has made friction and complexity non-existent. Which is a breath of fresh air for the Merrill lives they've been recruiting.
Peter Shunyia – $150M – Troy, MI

Undisclosed name – $14.8M/$1.4b – Missoula, MT

Nicholas LiVecchi – $39.1M/$21b – Raleigh, NC
https://brokerchalk.com/wp-content/uploads/2021/11/ML-Bleeds-10-Billion-In-AUM-in-Q3-Where-Did-It-Go.jpg
248
588
BrokerChalk Editor
https://brokerchalk.com/wp-content/uploads/logo-header.png
BrokerChalk Editor
2021-11-09 07:59:55
2021-11-11 15:21:51
ML Herd Finds Greener Pastures in Indie